One of the most memorable and fun times I remember as a kid was going to "pick your own" fruit at an orchard. They take you out on a big tractor and like Peter, you pick a peck of pickled peppers ... except we usually picked strawberries and cherries. And by "pick" I mean shove as many into your mouth when no one is looking and then the rest go in the basket.
China Glaze - Bing Cherry
How amazingly beautiful is this polish? It has a really pretty hue very reminiscent of Bing cherries and so the name is quite perfect. The thing I like most, however, is that it has a very delicate shimmer that in my mind mimics the skin of cherries.
I love food inspired polish names. It combines two of my favorite things. :)
Lamp light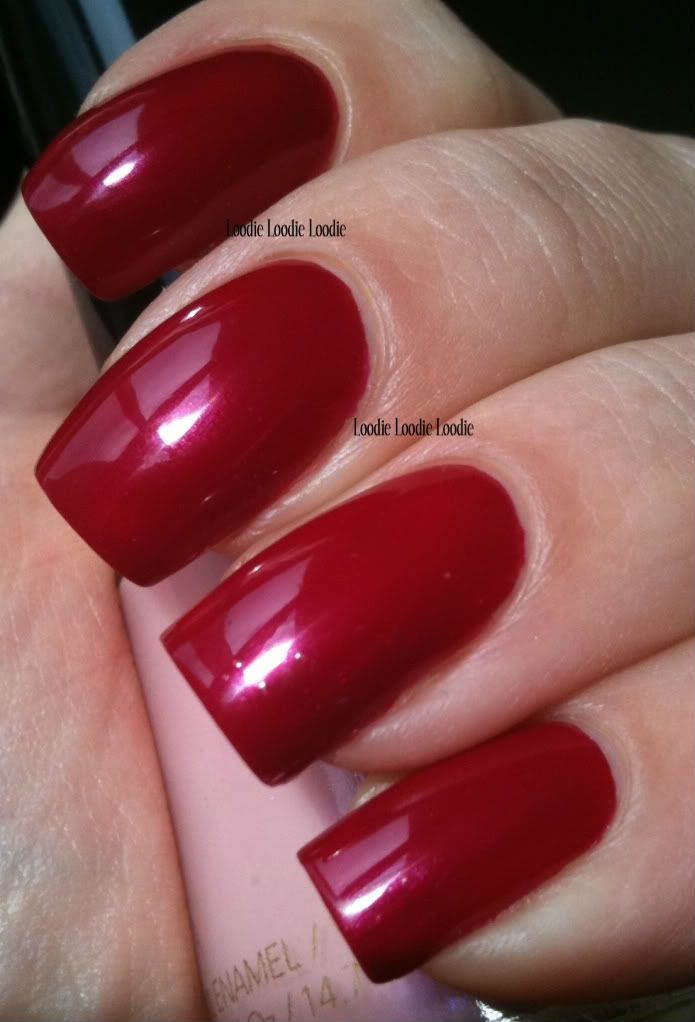 Sunlight
This polish is like heaven to apply. It's very pigmented and just glides on the nail. This is two coats.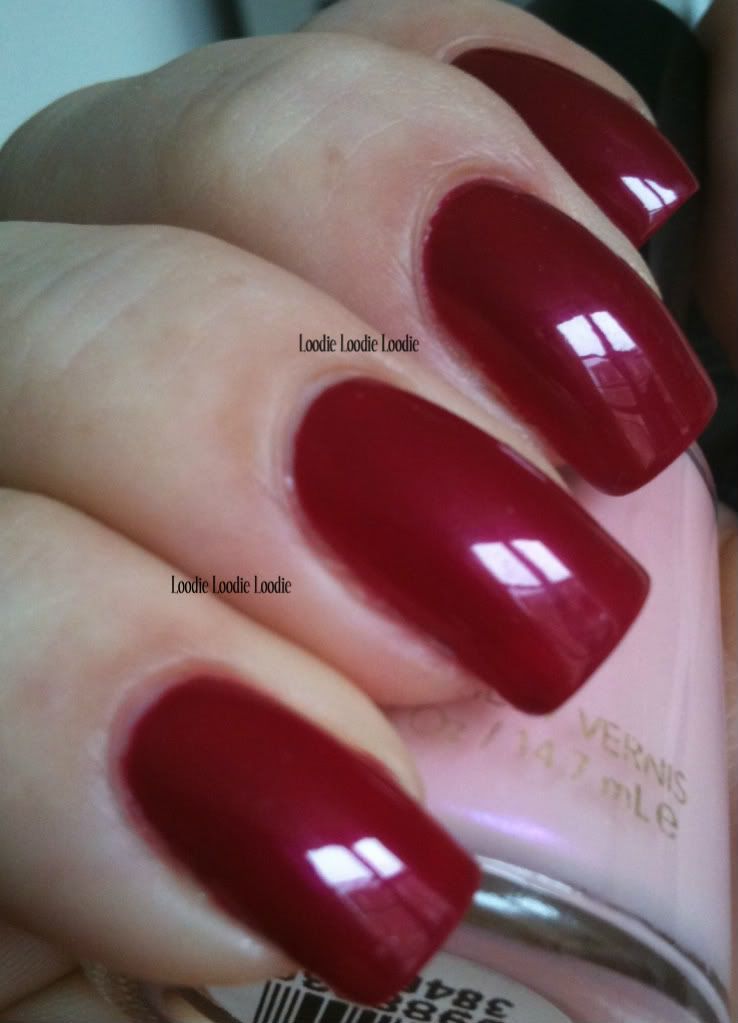 Indirect natural light
Picking cherries was always really fun. At some point my sister and I would tire of the "picking" and a pit spitting fight would ensue. We would leave the farm covered with crusty cherry bits from head to toe.
Aside from the fruit, the orchard had an animal farm with goats that would chase you for corn feed and then horn you if you didn't give it to them promptly.
Have you ever picked your own fruits or vegetables at a farm?
Next time you eat cherries pelt the pit at a loved one and see what kind of fun follows. :D