The 4th hour of the today show the can be really
ridiculous
entertaining.
Morning boozing ... yes Hoda and Kathie Lee have the market cornered.
The other day I happen to be watching and caught a segment that stated Dermelect was launching a color line. Very interesting. I Googled furiously and came across ...
More fishing and I discovered they are taking color requests for their Spring collection on their facebook. Heck yes!
Dermelect Facebook Page
Voice your opinion. I requested duochromes.
I do hope they take these requests seriously and this is not just a ploy. :-/
In any case, they have one color already out there called "Makeover":
Peptide Infused Concealer and Treatment. Anti-aging Ridge Filler.
You can use it either on its own or as a base coat.
I am testing out the wear, but in the mean time let's look at the color.
sheer whites
, I went through bottles upon bottles.
1 coat
Obviously sheer and my nails are yellow, eh *note to self - take care of that poo poo*
My nails look less yellow no? Perhaps the blue shimmer counteracts this uglyness.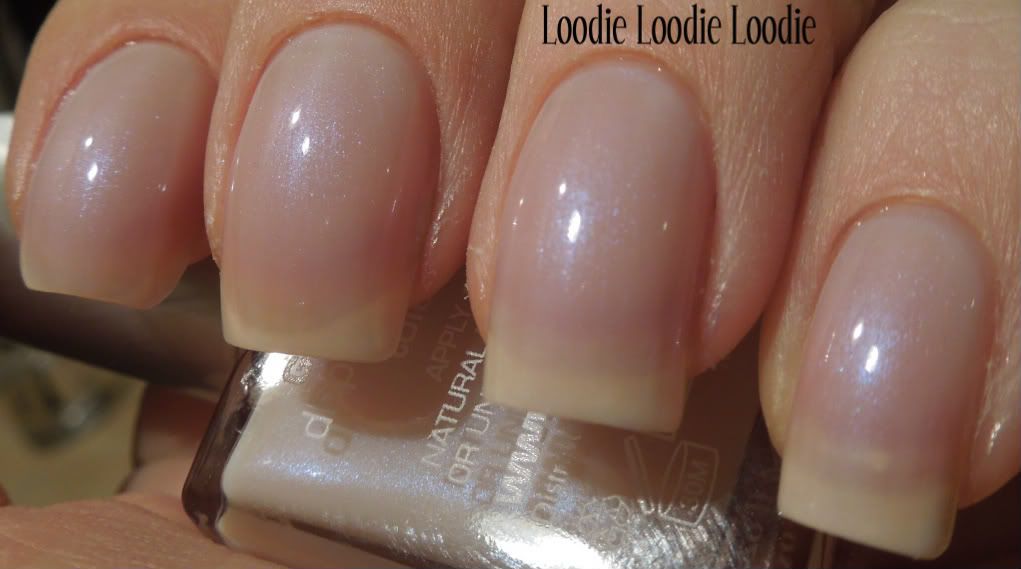 Fluorescent light:
3 coats
sheer blue shimmer
I am reminded how I love this look. Clean, crisp, simple.
3 coats. In real life the blue shimmer is more visible.
First impressions:
As far as color is concerned ... nothing special. It is easily dupe-able, for a much lower price. However, the color is infused with good ingredients, so that does bump up its status slightly. The jury is still out on the rest ... to be continued.
What would you recommend Dermelect include in their new spring line?
*This product was sent for review*