I am a big advocate in research, education and knowledge of all things nails. Actually all beauty products. I've never been one to buy things on a whim. I think this is a consequence of my own frugalness, skepticism, and curiosity. I want to know how and why products work. Would they work in my circumstance? Are they worth my hard earned money?

Frugalness:
I grew up kind of poor, so although I find it much easier to splurge now, when it comes to most things I can wait months if not years before caving. I am the master of denying myself things. As with most people, I have ideas in my mind about whether things are worth it, so perhaps I'm not denying myself at all.

Skepticism:
I would say with most things in life I am pretty optimistic. Beauty products are not one of those things. Part of the problem with nail products (and beauty product too) is that companies can make pretty much any claim they want without too much repercussion. The thing that bothers me most is that at times companies either consciously or unconsciously prey on what people don't know. I guess that is why advertising is such a big business.

Curiosity:
My love for chemistry started when I was a kid. I was a label reader. Perhaps a weird thing for a 12 year old to do, but I couldn't help it. What is that, what does it do? What purpose does it serve in the formulation? What other products contain this ingredient? How does price and efficacy compare in products containing similar ingredients?

These three things often govern my shopping habits and more times than not throw up a red flags. This is not a bashing post, but rather a conversation with myself. These are the kinds of things that cross my mind when I research products before I buy. On to the products...
Knockout nails (Link)
On occasion I receive emails asking for my opinion on certain products from fellow readers. One that has popped up on more than one occasion is "Knockout nails".
I had not heard of "Knockout nails" before, but after doing some research I can say I'm pissed off. With the popularity of soak of gels, it's no surprise so many gel products are popping up so frequently. One important thing the normal consumer may not know is that
soak of gels are different from traditional gel systems
. Traditional gel systems
cannot
be soaked off. The product has to be filed off. This opens the door for potential nail damage. The company portrays the product as a nonchalant way to do your nails and in my eyes tries to ride on the coattails of soak off gel success without making this important distinction. Had they made this product for "professional use only" (as most traditional gel systems do) I would not have batted an eyelash, as nail professionals would know this distinction, but their target consumer seems to be the everyday woman. NO BUENO.
Holy hell! The whole selling angle seems so shady, very miracle in a bottle. Guess what, it's just oil ... and a jacked up price for standard ingredient cuticle oil. RAGE. There are a lot of expensive cuticle oils, but this one takes the cake. If I'm going to pay $80 for cuticle oil it better have DNA changing ingredients that permanently transform my nails in 3 hours.
The truth is the use of a basic cuticle oil (or cream/balm/whatever you like) consistently and frequently is what makes a difference. It will not be a miracle. Unless you were born with amazing nails already, it will take hard work and dedication. I was not blessed, so I'll stick to using the basics on an everyday basis. I preach this all the time ... see moisturizer tag.
If I come across any other delusional products/companies I will pass along the information.
Oh and a few pictures just because...
DC Cherry Blossoms 2012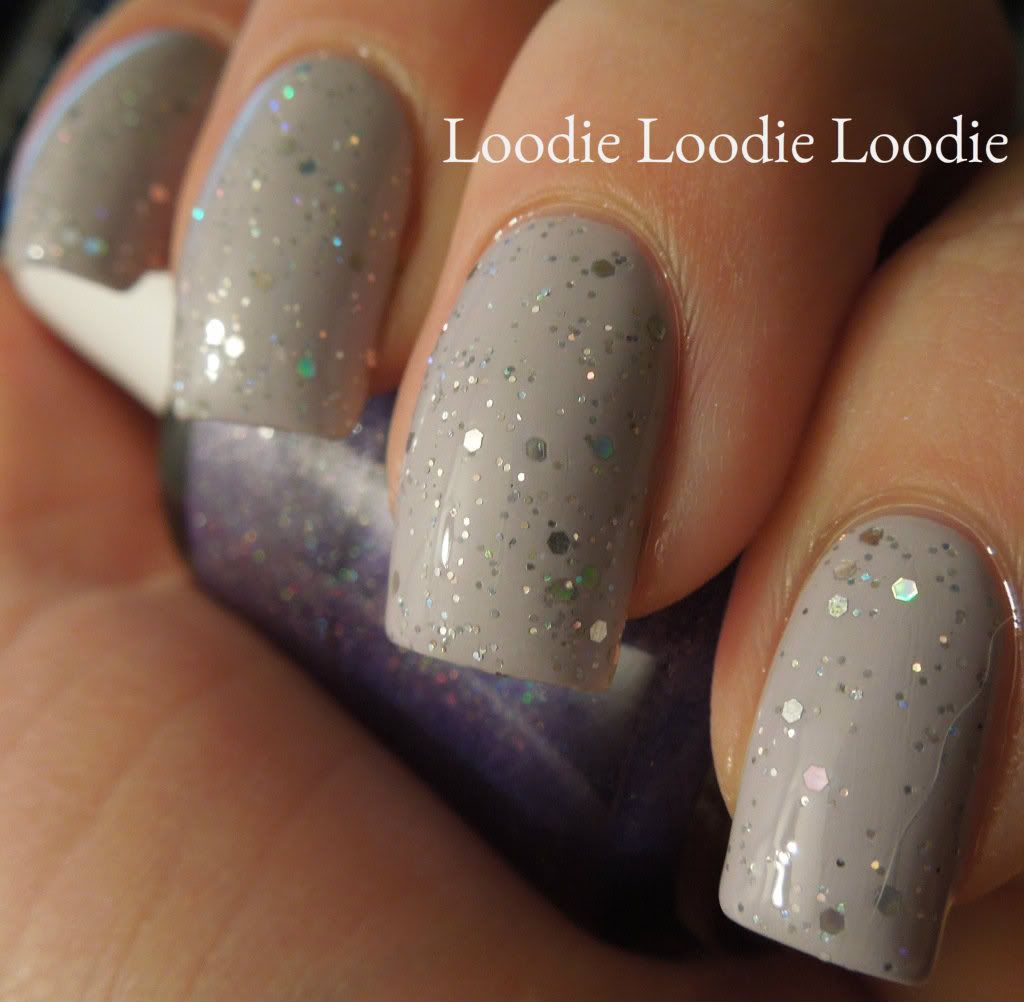 China Glaze - Agent Lavender topped with Prisma Luminous Color glitter