There seems to be an influx in cosmetic monthly subscription services. One such type of service not yet available in the US, until now, is Glossybox. This one seems to be more geared toward higher end products, but only time will tell. There are many YouTube videos of non US ladies showing their boxes. I still haven't made up my mind on Glossybox, or in general these types of subscription services. That will be a future post, along with a proper review. Until then, take a look at the products (and swatches) for the month of April 2012 ...
EDIT!
: and read
Pink Sith's blog post
YouTube Channel:
www.youtube.com/user/loodieloodieloodie
Comparison to other OPI's -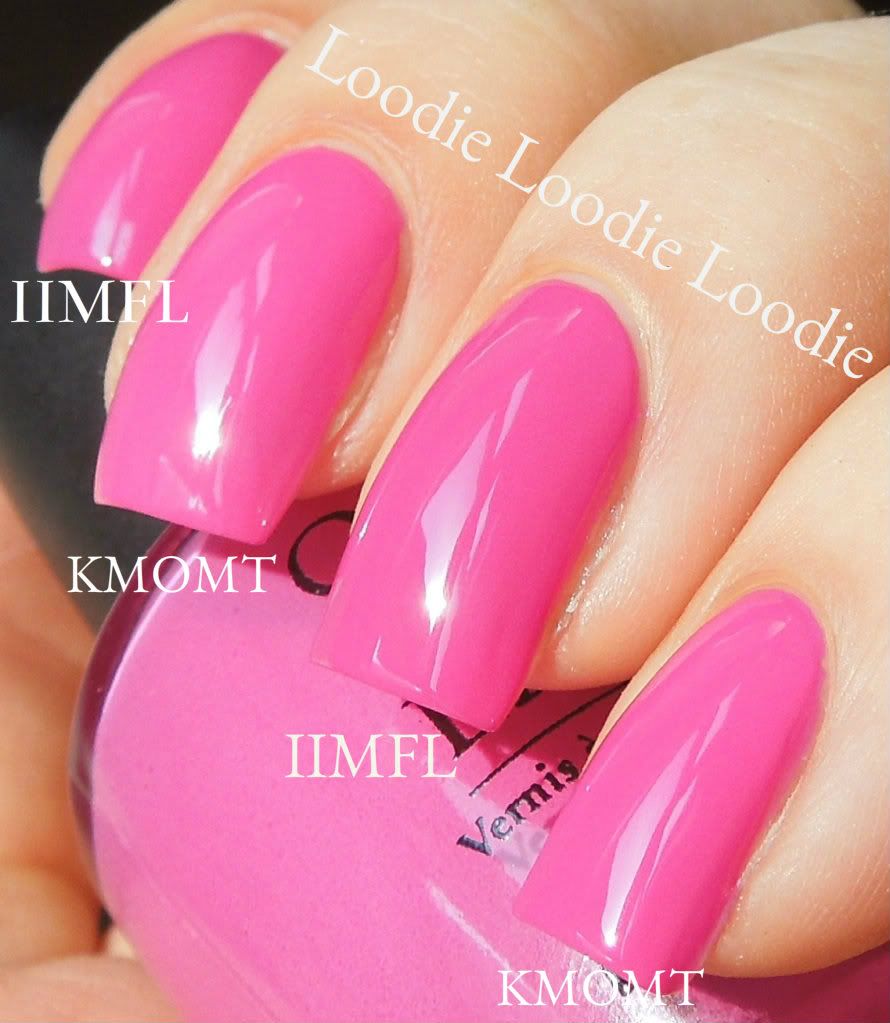 I'm India Mood For Love (IIMFL)
Kiss Me On My Tulips (KMOMT)
So sad it's dupey.
(No top coat!)

BUMMER!
I have other pinks that have a similar tone, but a different finish.
Creams:
I'm India Mood For Love (IIMFL)
Kiss Me On My Tulips (KMOMT)
Others:
La Paz-itively Hot (LPH) - pink with purple shimmer flash
Wild West Wild Berry - pink with silver shimmer (almost frost finish)
I may have other brands that could be a dupe to this OPI, but ignorance is bliss.
The Glossybox costs $21/month.
*Glossybox sent for review*