I think we can all agree that Illamasqua is a unique company. They have a knack for thinking outside the box with pretty much every aspect of their company. Take a look at any collection they have previously created and I bet money the most common reaction is likely, "wow!"
Part of Illamasqua's charm is their style of product naming, which I find quite entertaining, scandalous, and the perfect breeding ground for vulgar humor ... right up my alley! The theme and inspiration for "The Theatre of the Nameless" collection seems to be centered around the most illicit of nightlife participants who probably wish to remain anonymous. However, the polish names in this new collection are so memorable, there is nowhere to hide.
Please put your mind in the gutter so that we may begin ....
I have to start with this one ...
Illamasqua - Taint
2 coats
Holy shiz ... literally ... the best name for this color considering the location of well ... you know ... the
perineum
. <---click if you want to brush up on some human anatomy
The formula and brush were very nice for me.
The finish on all of these polishes is a new waxy "rubber-look". I usually love creams and jelly's, but for some reason preferred the rubber look on all of these.
Here is a comparison between a shiny and a dull Taint.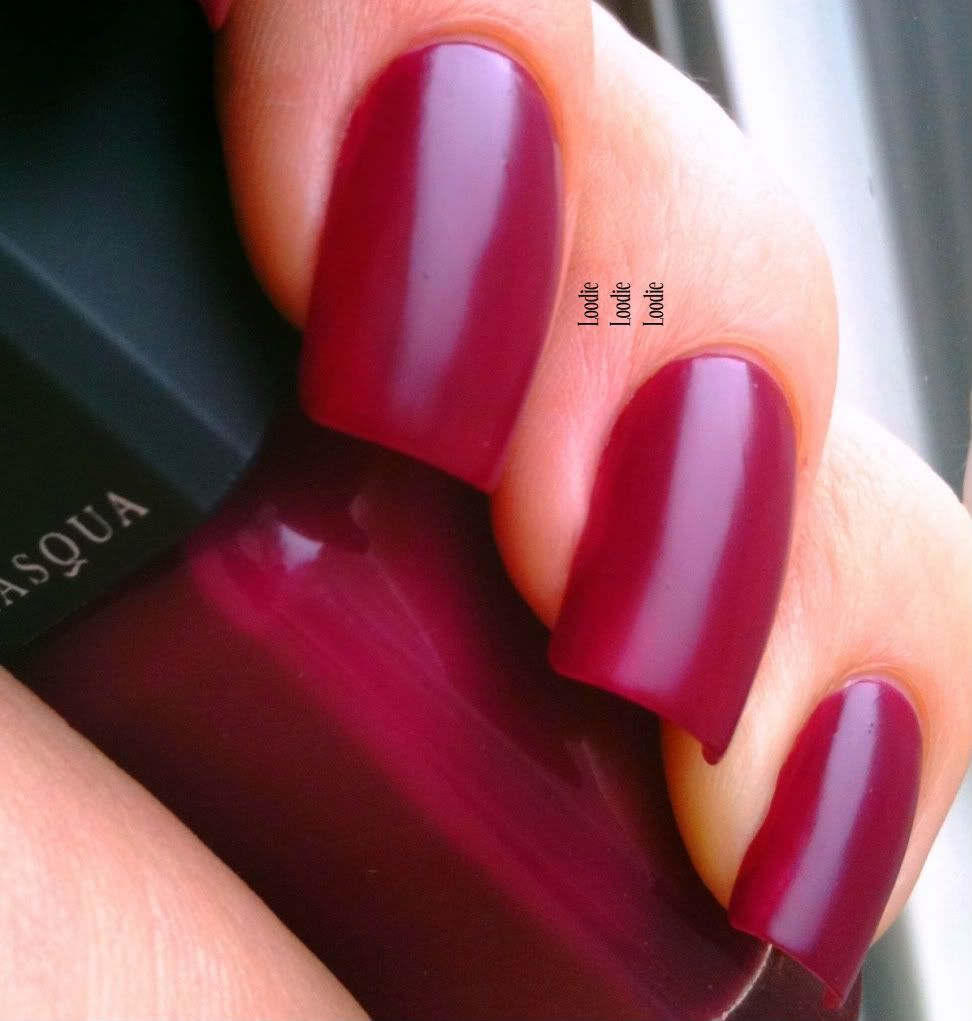 Illamasqua - Vice
2 coats
This could use a third coat if you are not a fan of visible nail line. Also, if you plan to wear this color, it may be necessary to purchase a whip.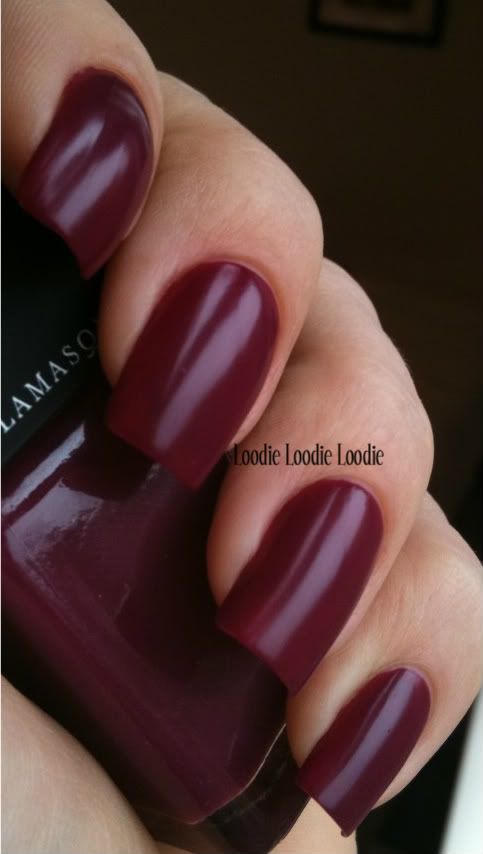 Vice does look slightly different in different lighting situations. More vampy in low light.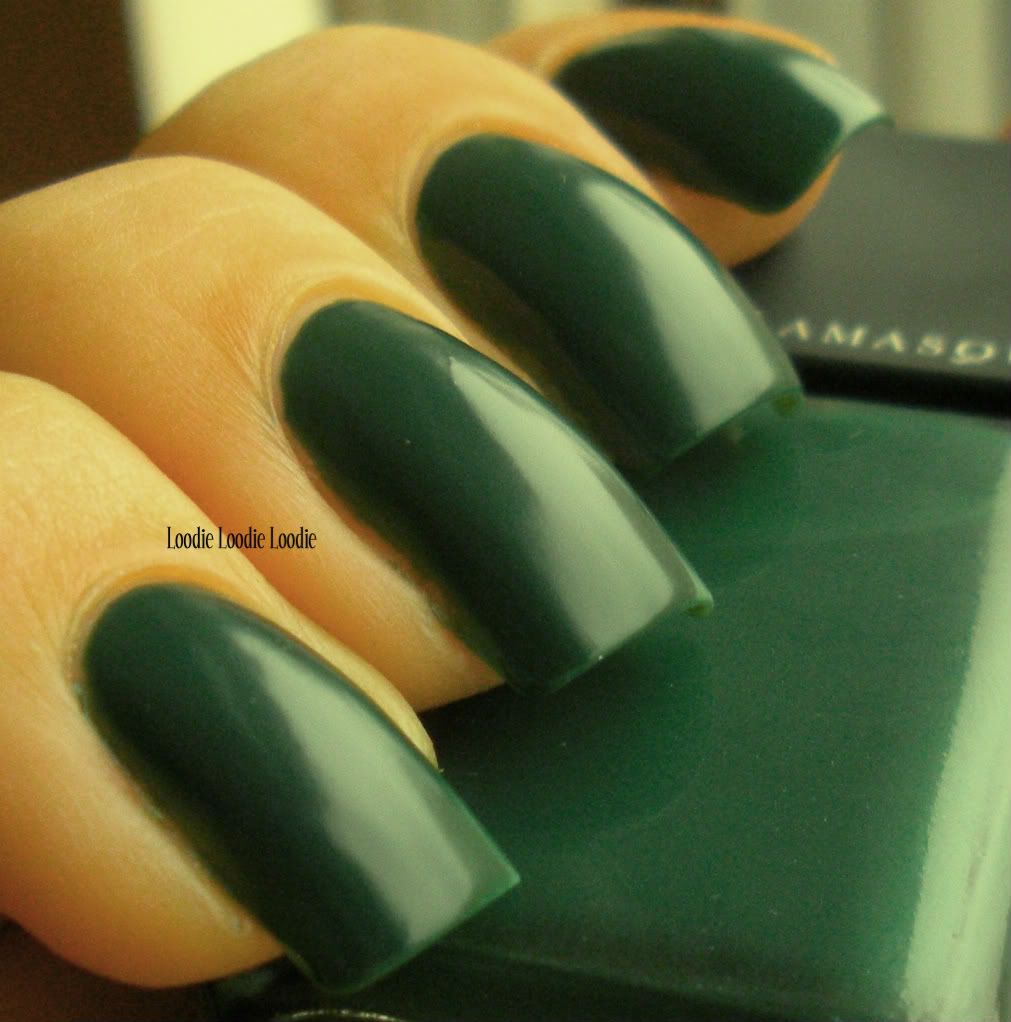 Illamasqua - Kink
2 coats
*Random thought* ...
When you were in high school and someone wore green, did you guys used to say they were horny? Weird, I'm still trying to figure that one out.
Here is another shot showing a shiny and rubber finish.
Now that you have purchased a whip, you may want to invest in rubber thigh high boots to complete the look ... and get KINK-AY!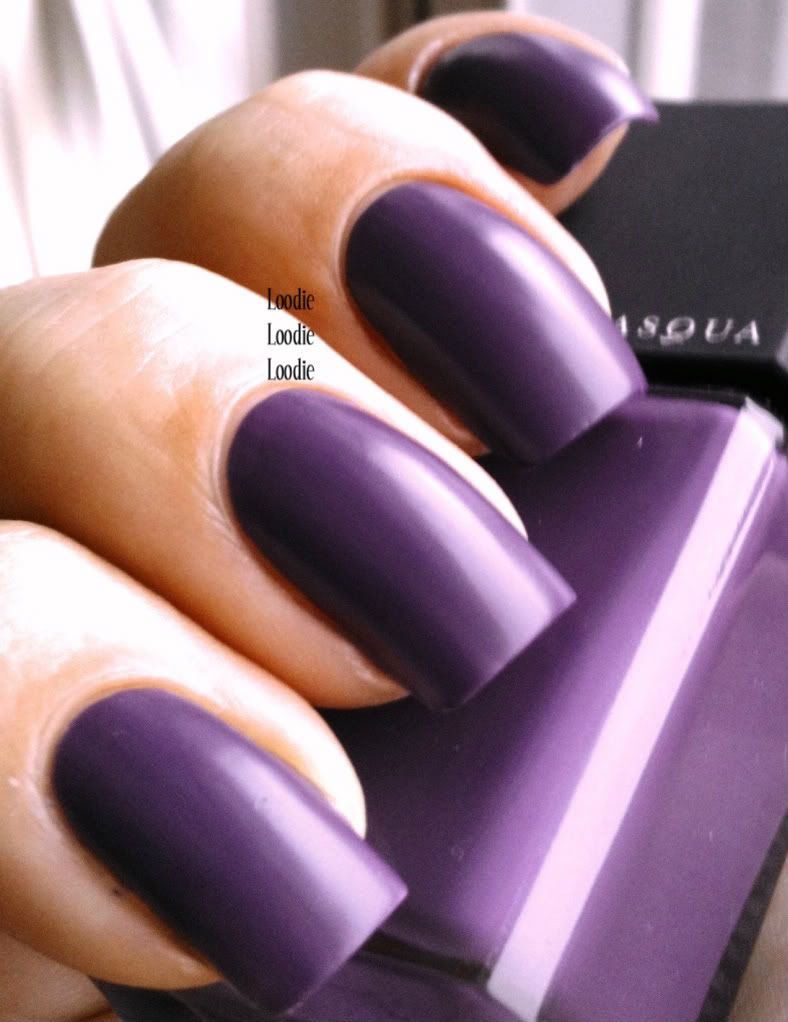 And the most difficult one to photograph for last ...
Illamasqua - Faux Pas
1 coat
I had to doctor this photo a bit to get the color right because my camera likes to make it blue. Although the color is described as a blue violet, it's definitely on the purple side, as shown.
I think the best thing about these polishes are the names and the rubber finish. I never thought I would like the satin/suede/rubber finish, but since these are very basic colors it gives them a little something extra.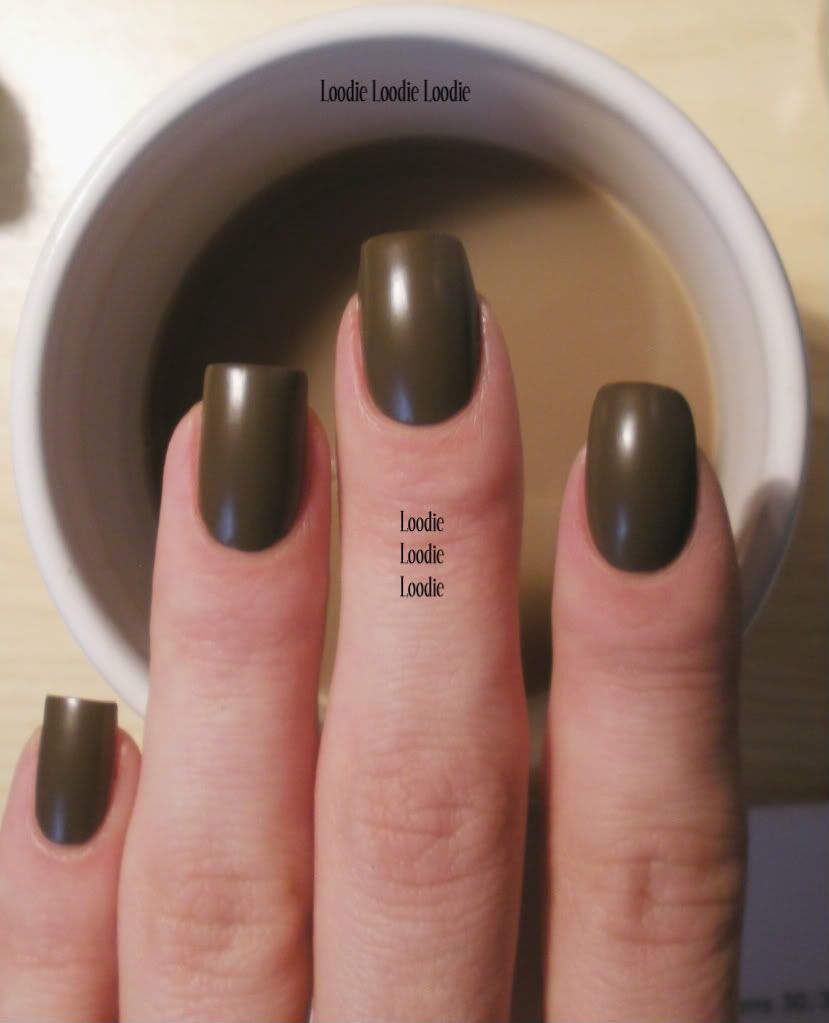 And because I can't help myself ...
Look, a Taint on my coffee cup!
*The polishes in this post were provided by Illamasqua's PR department ... thank you!*